Our staff is highly trained and well respected throughout the industry. From ordering to troubleshooting, customer service is a top priority. With our on-site technical support, special order items are usually available. We work closely with our customers to provide products to meet their specific marketing requirements and applications.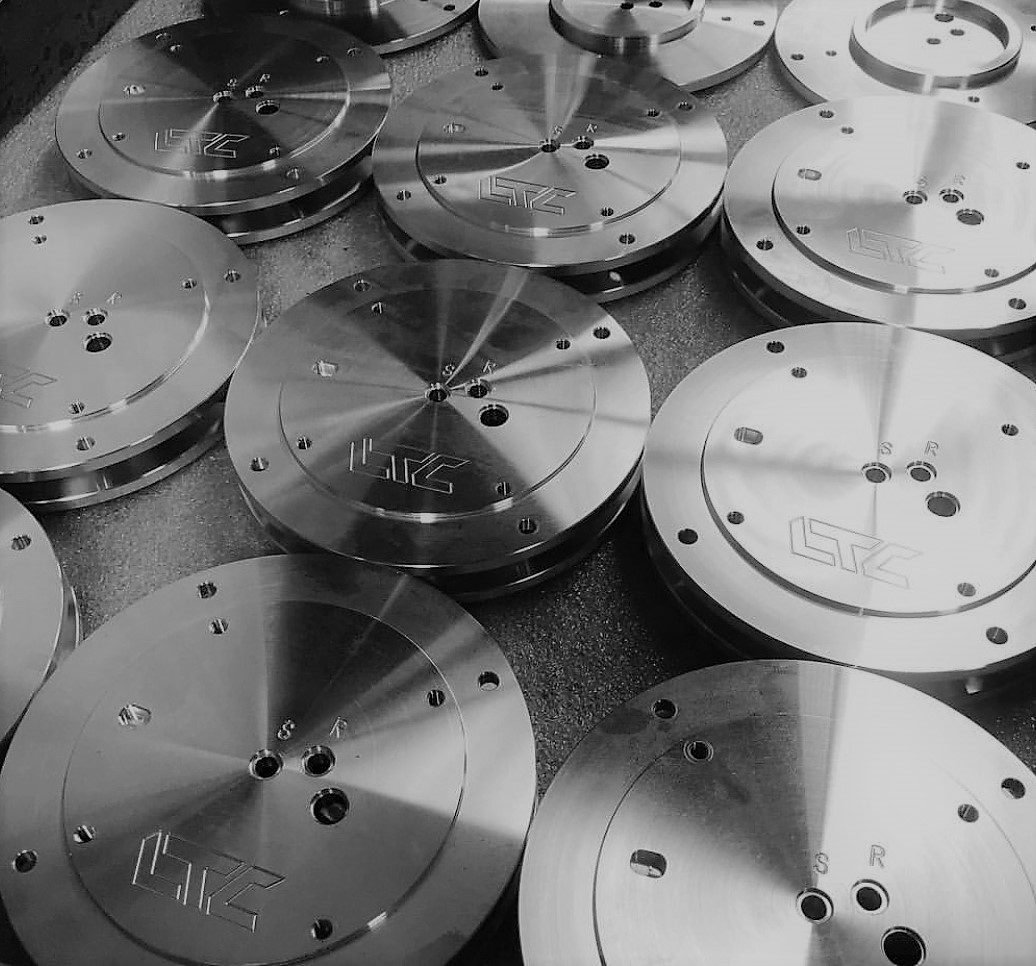 Liqua-Tech is constantly striving to improve the reliability and accuracy of our parts and meters.
Our industry trendsetting product innovations include.....
Measuring Chamber
One reason for the superb performance of Liqua-Tech meters is our superior measuring chamber with original hard coated piston, with special dense metal oxide finish and a hardened steel bearing shaft. Liqua-Tech was the first to introduce these innovations. In addition, the Liqua-Tech measuring chamber is available with the patented TRAC-BEARING® roller for sustained accuracy, reliability and lower maintenance.
Soft-Seal Differential Valve
Another innovation is Liqua-Tech's soft seat differential valve that incorporates an o-ring-to-metal seat for a positive seal. The standard metal-to-metal seating of competitive models is prone to leaking.
Ductile Iron Meter Housings
Instead of following the competition's trend toward aluminum housings for ease of machining, Liqua-Tech has continued to use durable, resilient ductile iron. Our ductile iron meter housing are a more stable metal and handle temperature fluctuations better than aluminum, which tends to warp at temperature extremes. This ensures "flatness" where the measuring chamber seats, in turn maintaining accuracy. An additional advantage of using ductile iron is the resistance to stripped threads, a common problem in routine maintenance on aluminum meters.
Thermowells
Liqua-Tech meters utilize an innovative single piece stainless thermowell, reducing the chance of leakage. Competitive meters use two-piece units.
ATC Components
While other meter manufacturers have gone to plastic construction of ATC ratchet arms to reduce production costs, Liqua-Tech has continued to produce ours from more durable metal components.
Gear Trains
Liqua-Tech's higher quality gear trains utilize extensive use of bushings for increased longevity and improved accuracy.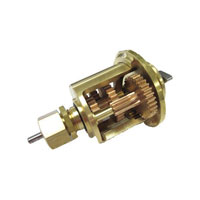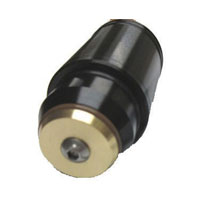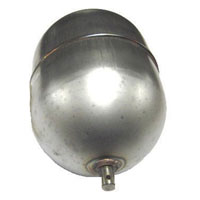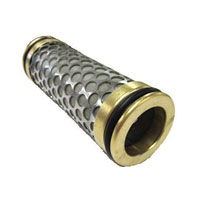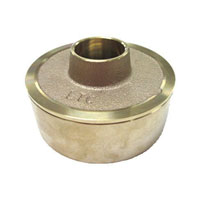 Resources for Technical Information
LPM 102 Technical Bulletin

LPM 102 Operation & Maintenance

LPM 200 Operation & Maintenance